Dead Head Chemistry
Branding for a special release craft beer. The client was looking for a lowbrow, skater-inspired illustration that reflected the beer's explosion of taste.. and alcohol content. This brew packs a whopping 15.8% ABV!
I was inspired by lowbrow art, Rat Fink characters & skateboarding. Hand illustrating imaginative, original designs with plenty of clean linework is one of my hobbies anyways, so this project was an absolute blast to work on! (The beer was pretty good, too.)
After drawing the graphic with Micron pens (afterthe final approved pencil sketch), I then transformed it into a vector image ready for labels & apparel. We chose to opt for a simple, yet striking, color scheme of a fluorescent yellow, silver & black. The radiating color reflected the nuclear effect that I was going for.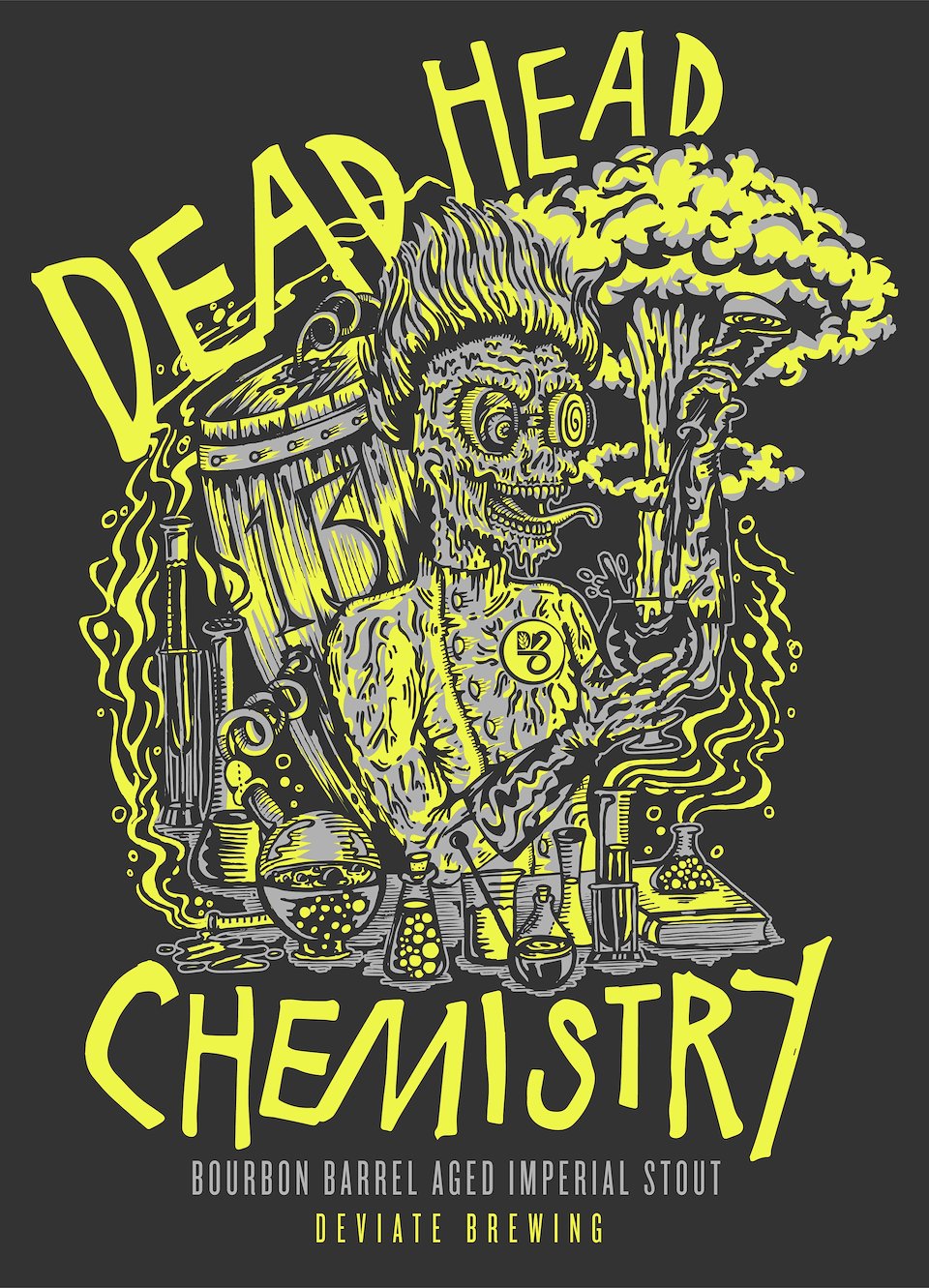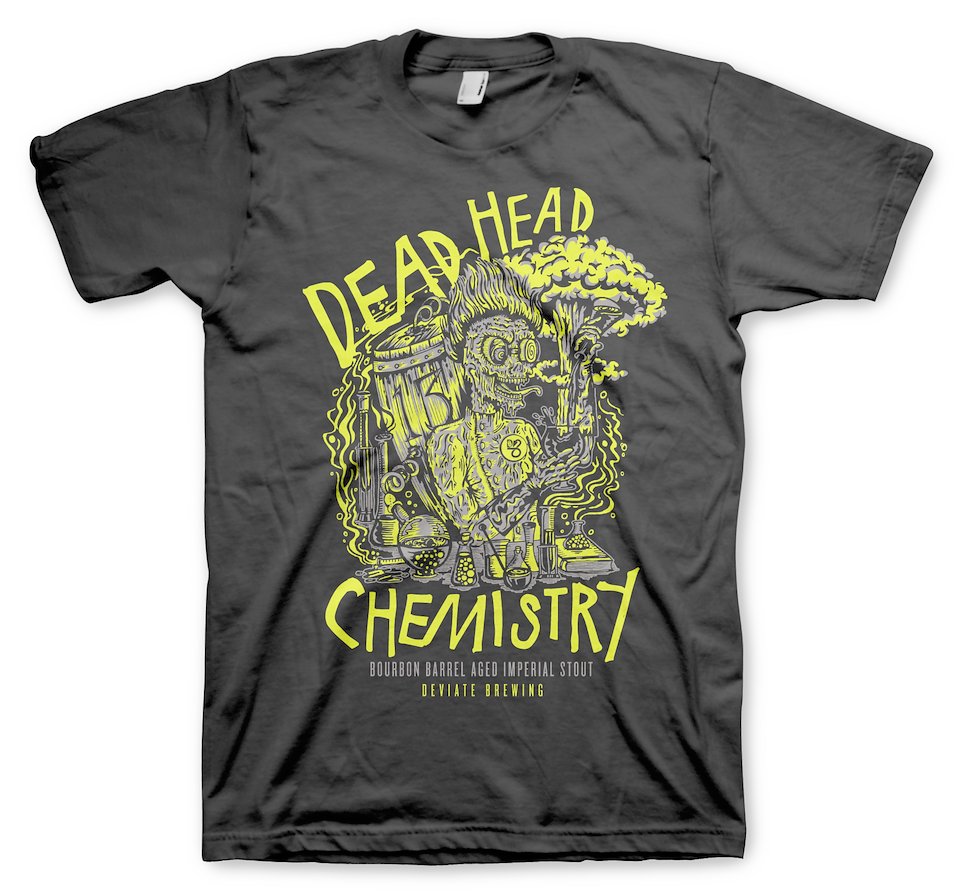 Final on-press screen printed shirt with custom mixed fluorescent yellow & gray water-based ink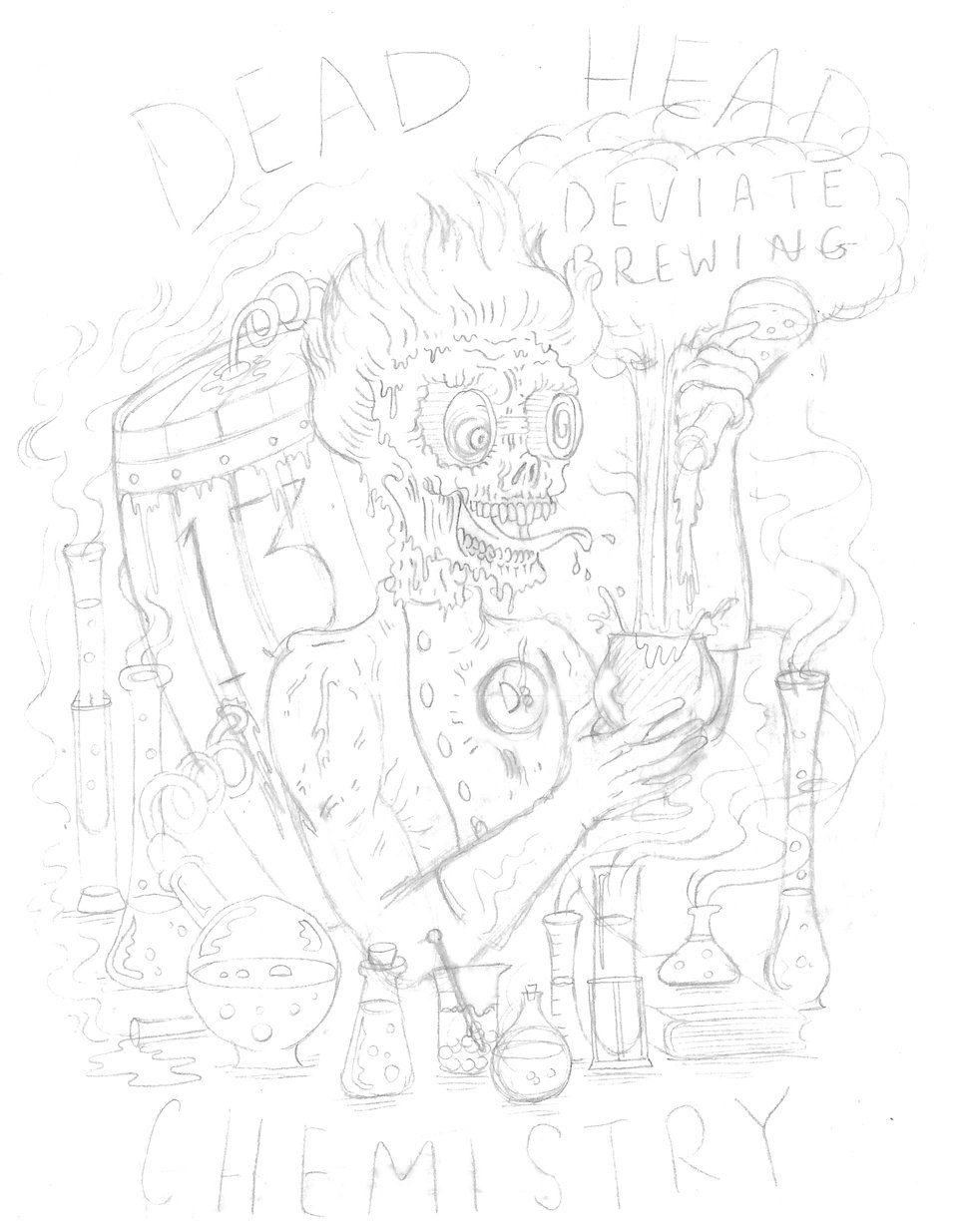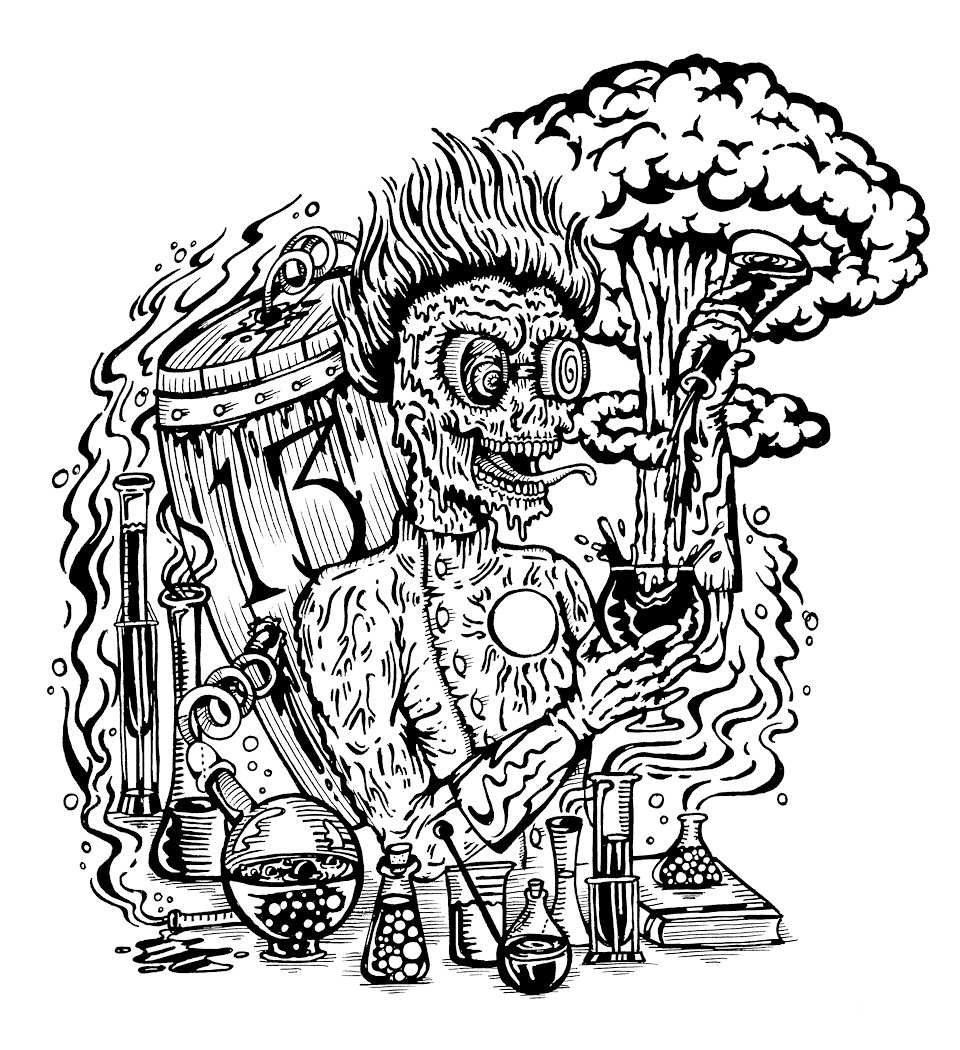 Ink drawing cleaned up in Photoshop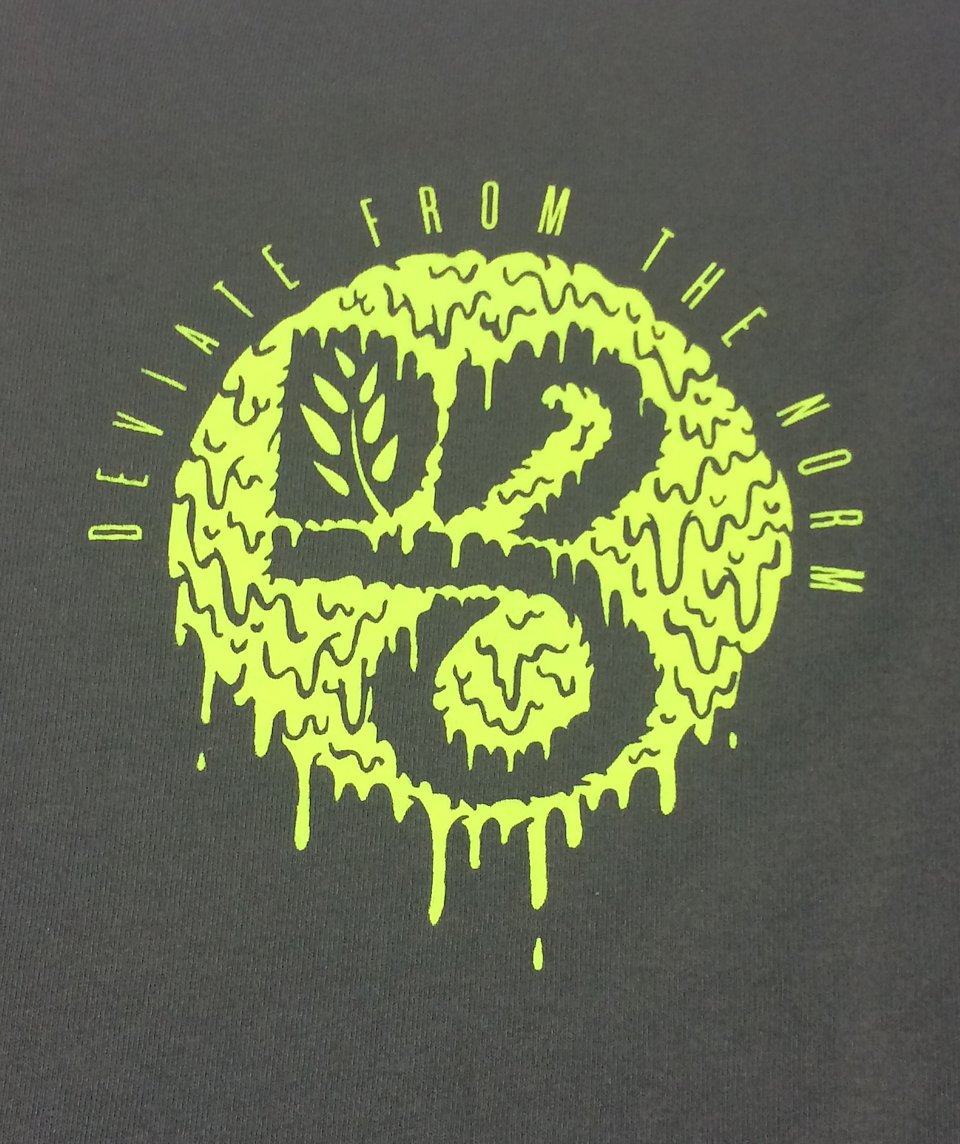 Back tag screen print, originally hand drawn & converted to vector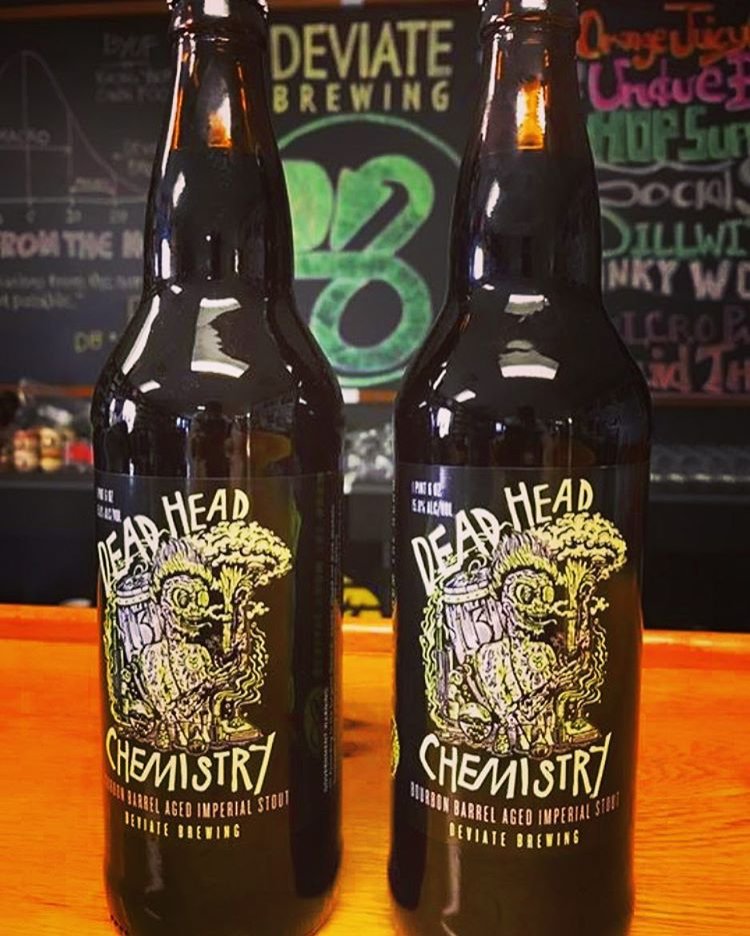 Final labels were printed with silver metallic & fluorescent yellow ink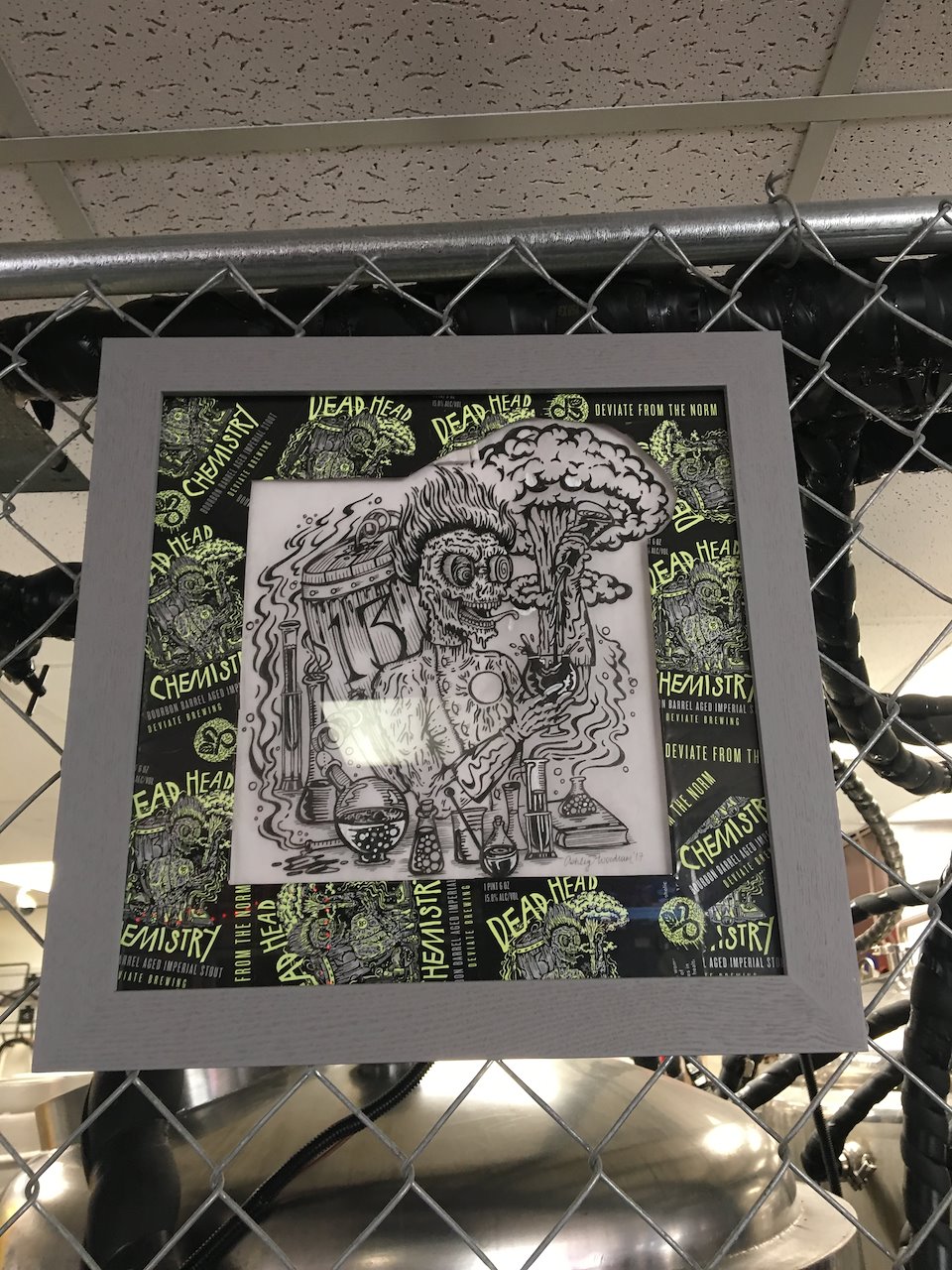 Original ink illustration hanging in brewery
---
Role Graphic Designer / Illustrator

For Deviate Brewing

Type Branding, Illustration
Up Next:
Art of Politics Show 2022